London Taxi Wars revisited: Uber & Gett
, 988 words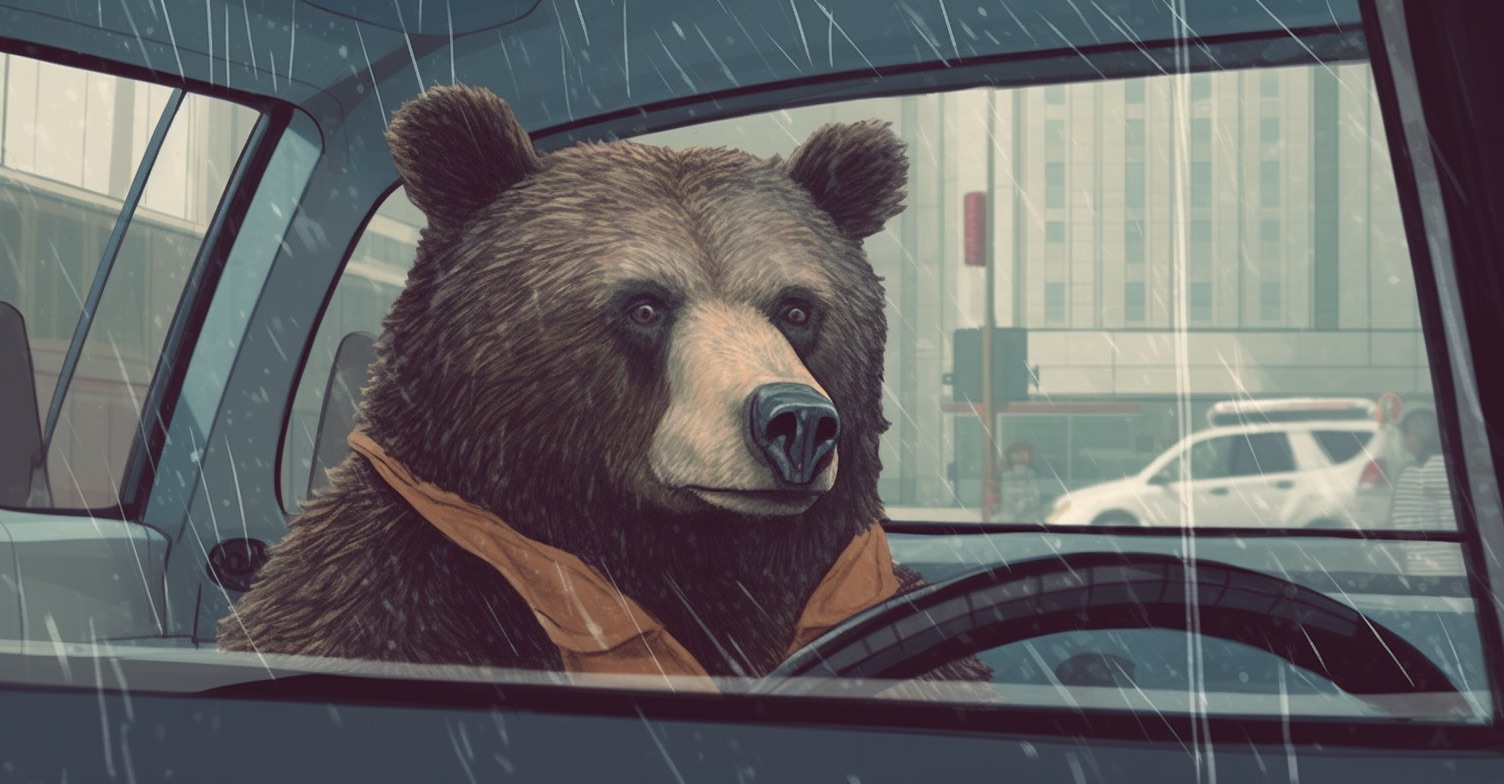 I wrote in June on the London taxi wars, and since then a number of events have transpired to reinforce my narrative. Additionally, a number of local and US readers and drivers have reached out with comments to add. Here's a roundup of the best.
On Uber
Uber bid $3bn (and lost) on Nokia's HERE maps to improve their service. Given my comments on their terrible route-finding, traffic estimation and timing, I'm not surprised they're trying to do something.
After I wrote about the lack of street knowledge being a barrier for successful driving in London, and it was nice to see the Mayor propse a need for a Knowledge-lite for Uber drivers.
In advance of July's London tube strike, Uber took notice of one of my companies, the Keep Calm Network, in putting together their marketing, with their "Keep Calm and Uber On". Aww, thanks! In any case, traffic during the strike was terrible, and I ended up walking after bailing out of an hour-long traffic jam. A scurrilous Tweet was circulating about a spotting of a non-English speaking Uber driver, using his child in the front seat to translate. Was this true?
Courtney Love learnt to her surprise how French protesters can be more serious about their constitutional liberties than many Americans, and Uber investor Chris Sacca got confused about what terror in France looks like.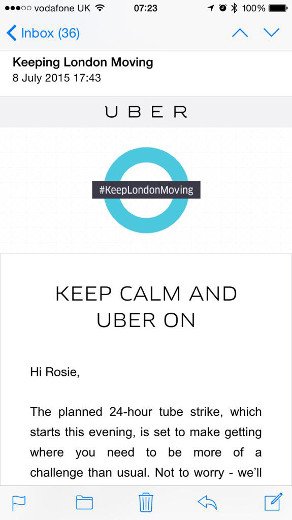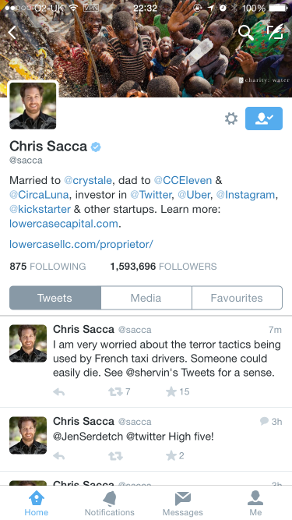 Whatever next?
Je Suis Uber

— Ben (@EdwinBongo) June 25, 2015
Oh!
Vice wrote a piece on Uber, detailing how the cars hovering around the map when booking are actually "visual effects", and not wholly representative of how man cars are available before one books. Of course, there's quite a lot of evidence in-app that Gett does this, too.
Gawker did some digging to pour cold water on Uber's assertion that their revenue is doubling every six months. At this point it feels like Uber's private valuation is supported by three main arguments, two of which I think are phantoms:
Strong US growth -- likely still extremely good
Strong international growth -- but service & performance is dissimilar to the US
Uber's potential as a magical delivery company -- obvious nonsense
On Gett
Gett responded to my commentary on their in-app marketing with a hefty reworking of their terms and conditions. The new document is peculiar, in that it expressly forbids linking to the Gett app or site — going against the integration-heavy approach that Uber are taking — and automatically opting users into all of their marketing on all channels. Since then, they've bombarded me daily with sign-up nags for their business service.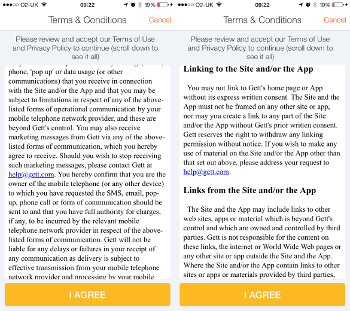 Despite my misgivings with the app, I topped out Gett's customer loyalty ranking and they kindly offered to send me a bottle of champagne in a taxi. A nice idea. But wait, this is a commercial thing, and their newish (former management consultant) European MD outlined their new strategy as a service company, using would-be taxi drivers on mopeds as deliverymen, whilst they're learning the Knowledge.
The £50 for champagne delivery (retail £29) is clearly a PR stunt, but the idea that Gett is the service company it claims to be is ludicrous. They are trying to tag along with Uber's valuation multiple. It doesn't take much to understand just how far they are from being a service company. Let's set aside some of the earthier and more practical exit valuations achieved by companies doing what Gett are trying to do. Let's also set aside the fact that Amazon are already moving in this space in the UK, and compare Gett to the traditional alternate for getting this across London quickly: the cycle courier.
Mopeds and cabs only go to the door. Their drivers won't go into flats or office buildings as there's nowhere to park. Cycle couriers don't need anywhere to park and readily chain up or lug their bikes into lifts. In the Tweet below, one can see Gett conflating the need to ensure the package is received by the right person with leaving the kerb to deliver. They could still go in and find the recipient, as couriers can do.
@afit Hi Aidan, you'll need to go down. To comply with age restrictions on alcohol our drivers need to deliver directly to the recipient.

— Gett UK (@Gett_UK) August 19, 2015
Cycle couriers are rather easier to work with. They're not unionised, earn a fraction of what drivers make (and a consequently a fraction of what those doing the Knowledge aspire to), and are more readily available for hire. In London, they're also infamous for taking shortcuts that a cabbie won't take: the wrong way up one way streets, through red lights, over pedestrian areas and so on. They get there fast.
Gett will have mountainous operational challenges to address in becoming a service company, and it seems they've barely started to tackle them. Throughout the process of ordering the free champagne I was sent notifications that I would be charged, and was even finally sent a receipt for £50. I had to write to their support team to get confirmation they'd not billed me. Missing vouchering mechanisms are the tip of the iceberg.
Yesterday, I got a new offer through Gett: iced coffee, delivered on demand through the app. Curious. A lot is happening very quickly in this space, and it will be interesting to see how far $220m will go towards addressing their challenges. This stuff is hard. And hey, I'm just a user.